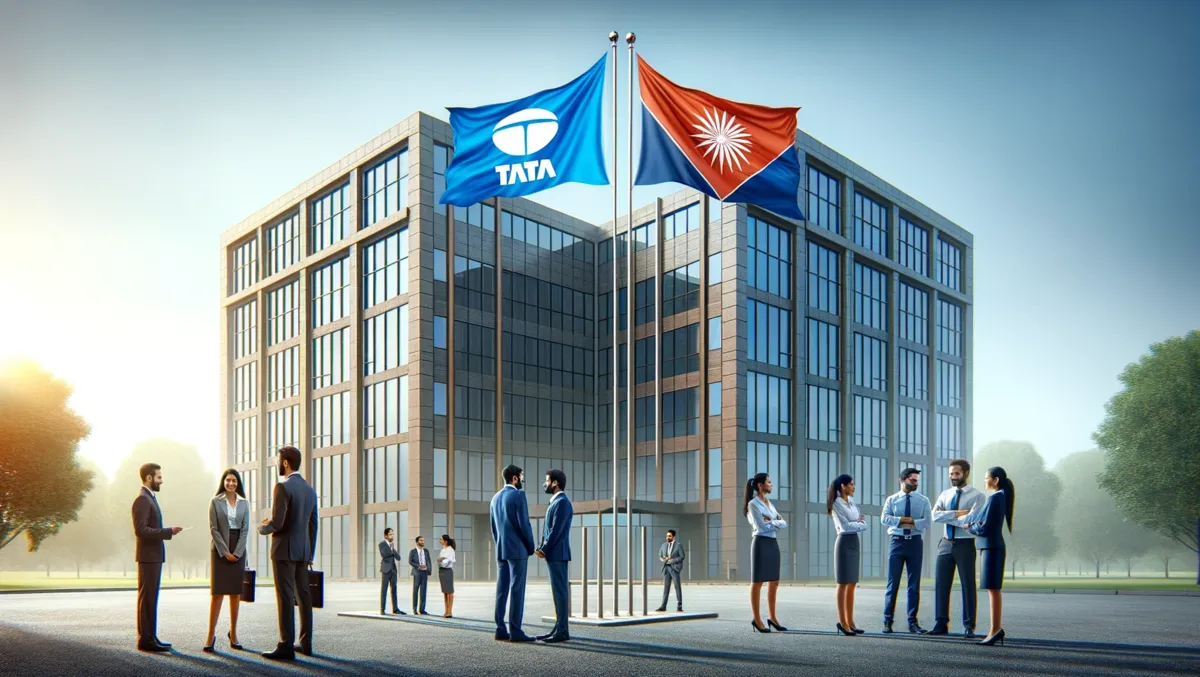 Tata Communications seals acquisition of global CPaaS player Kaleyra
Tata Communications, a major enabler of the global digital ecosystem, has finalised its acquisition of Kaleyra, Inc., a prominent global Communications Platform as a Service (CPaaS) player. The blending of these two giants is set to enhance the growth of global enterprises significantly, thanks to the sophisticated provision of hyper-personalised and intelligent customer interaction capabilities.
The definitive agreement between the two companies was reached on 28th June 2023, through Tata Communications Limited, leading to completion of the acquisition upon the attainment of necessary regulatory approval, the endorsement of Kaleyra's stockholders, and other standard closing conditions. Moreover, as part of the agreement, Tata Communications Limited paid an approximate amount of $100 million in cash and assumed all of Kaleyra's outstanding debt.
A.S. Lakshminarayanan, MD and CEO, Tata Communications, expressed his excitement about this significant milestone. He said, "In today's hyperconnected world, customer success and loyalty are pivotal to enterprise growth across industries and geographies. We at Tata Communications are committed to revolutionise how businesses engage with customers, leveraging a digital fabric to harness data insights for delivering seamless, secure, smart and impactful customer interactions. We're thrilled to welcome Kaleyra in this journey, as together we pave the way for the future of customer experience!"
Following this acquisition, Kaleyra, Inc. and its subsidiaries are now wholly owned subsidiaries of Tata Communications Limited. The union draws on the synergies of Tata Communications' customer engagement solutions and Kaleyra's expertise in technology, engineering and research & development, promising to deliver hyper-personalised and intelligent customer interactions for global enterprises.
Mysore Madhusudhan, Executive Vice President, Collaboration and Connected Solutions, Tata Communications stated, "In this digital age, businesses require multi-channel customer engagement solutions built for intuitive, intelligent and automated interactions. Together, Tata Communications and Kaleyra form a powerful combination, poised to shape the customer engagement platforms of tomorrow."
Mauro Carobene, Head of Customer Interaction Suite at Tata Communications, echoed the sentiments, enthusing about the new era the two companies stand poised to embrace. He commented that this era pivots around world-class communication capabilities and a determination to shape the future of communications through an intelligent suite of customer interaction solutions.
Dr. Avi Katz, Founding Managing Partner of GigCapital Global and Chairman of the Board of Directors of Kaleyra since November 2019, shared the delight at the successful outcome for the Kaleyra team and stakeholders. He believes that the acquisition recognises Kaleyra's leadership in the CPaaS industry and reflects the hard work of the entire Kaleyra team over the last four years, along with their excellent relationship with Tata Communications.