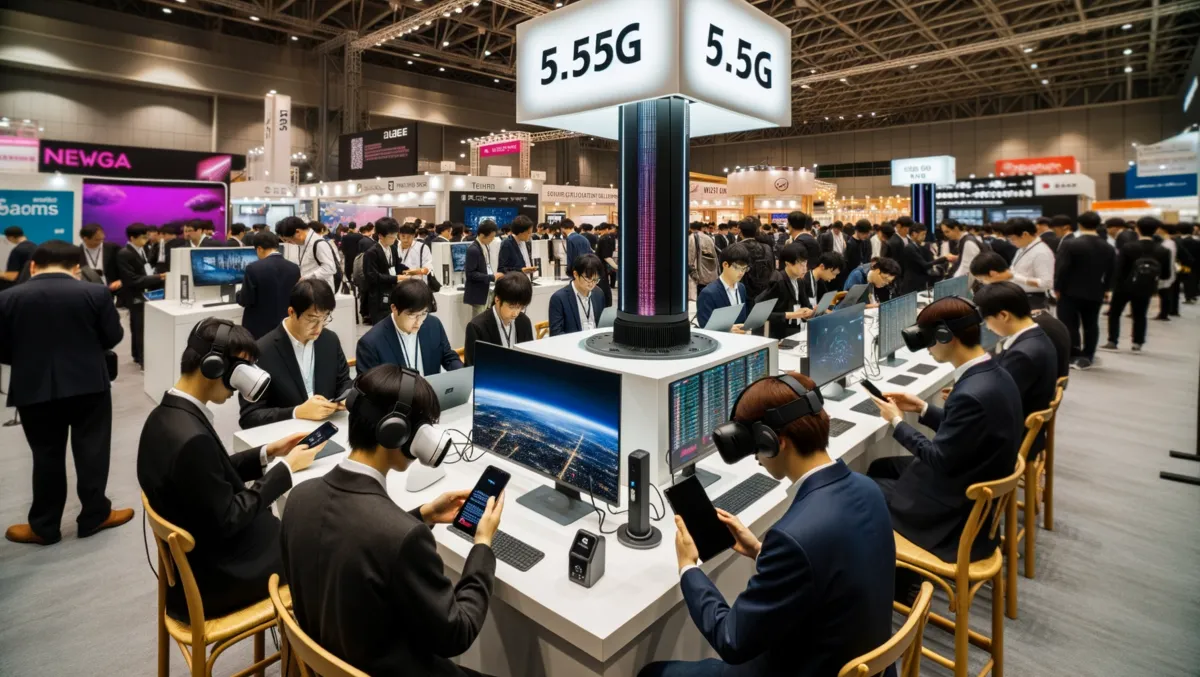 Huawei unveils world's first full-series 5.5G solutions
Wed, 18th Oct 2023
By Sean Mitchell, Publisher
Huawei has launched the world's first full-series solutions for 5.5G in a bid to bring ultra-high energy efficiency, maximum network speeds, and full-scenario tenfold capabilities. The announcement was made at the 2023 Global Mobile Broadband Forum (MBBF 2023) by Cao Ming, President of Wireless Solution at Huawei.
During his address, Cao stated, "5.5G is well timed to support new experiences, connections, and services". He emphasised the role of Huawei's revolutionary solutions in helping operators deliver full-scenario tenfold capabilities for "ultra-high energy efficiency, spectrum utilisation, and O&M efficiency."
The new suite of 5G products delivers maximum energy efficiency and impressively high network speeds. For instance, the iHashBand2.0 enhances multi-band spectrum usage by 40%, while the industry's first "0 Bit 0 Watt" scenario promotes a 99% shutdown depth, fast wake-up, and millisecond-level shutdown at both carrier and channel levels.
The recent advancements also include implementing Extremely Large Antenna Array (ELAA) technology, which has proven beneficial in boosting 5G coverage and energy efficiency. Huawei's first dual-band 64T MetaAAU, paired with converged elements, enables co-coverage between high and low bands, providing an unrivalled 5 to 10 Gbps experience with multi-carrier solutions.
Contributing further to the 5.5G network's efficient construction, Huawei uses Signal Direct Injection Feed (SDIF) technology and Meta Lens technology to morph antenna architecture and aggregate beam energy in the new environmentally friendly antenna, raising the energy efficiency by 25%.
The company also introduced the LampSite X series as the new-generation 5.5G indoor digital product solution. "LampSite X brings unrivalled 5.5G capabilities indoors for the first time, comprehensively upgrading indoor digitalisation", said Yang Chaobin, unveiling the LampSite X series at the ceremony.
Yang maintained that the new series features "the leanest design, simplest deployment, and lowest energy consumption, the solution achieves 10 Gbps experience and offers diverse capabilities, meeting consumer demands for a more premium indoor experience and realizing more powerful digital productivity across various industries."
5.5G will offer an upgrade to existing connections in homes, vehicles, and industries. In summary, Cao expressed, "The future has come. Huawei will continue to develop innovative products and solutions in collaboration with all industry partners to bring 5.5G into reality."