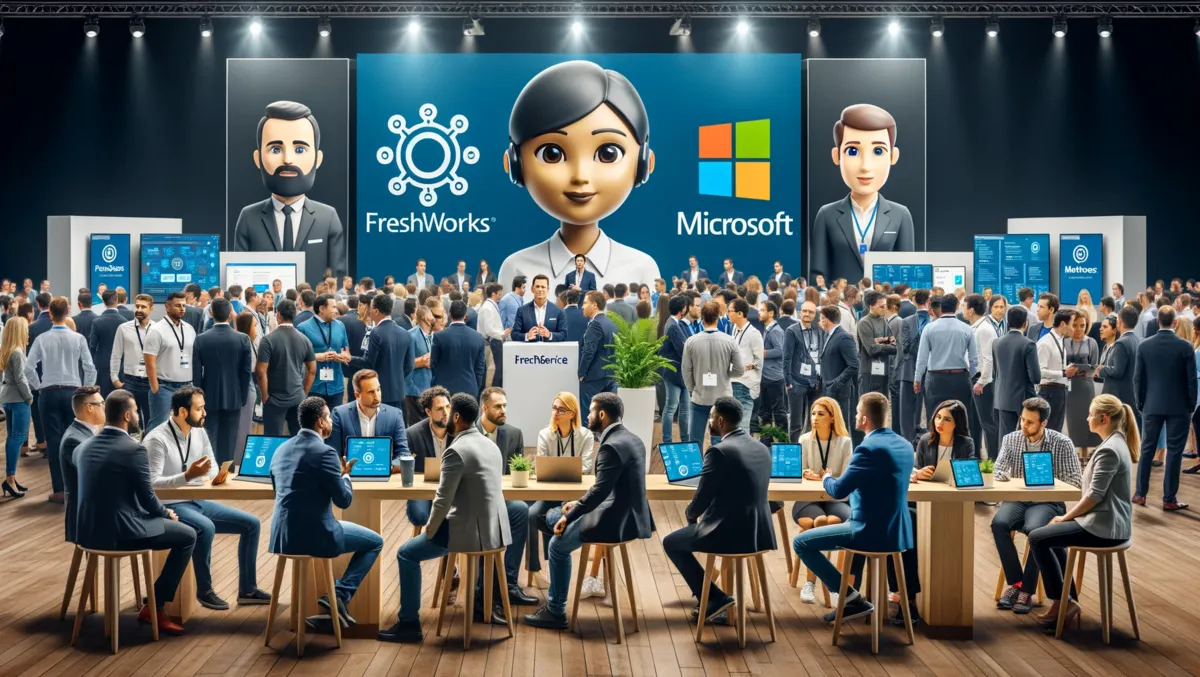 Freshworks customers enhance employee experience via increased Microsoft Teams usage
Freshworks. has reported a considerable upsurge in Microsoft Teams usage by Freshservice customers in the recent years. Freshservice offers a more efficient, AI-empowered virtual agent support, aiding in the enhancement of the employee experience. Over the past three years, Microsoft Teams adoption among Freshservice customers has seen an average increase of 42%. Consequently, businesses using Freshservice are now capable of enhancing productivity for over 250,000 users.
The Virtual Agent, powered by generative AI and integrated within Freshservice, coupled with Microsoft Teams ServiceBot, provides employees with round-the-clock support and facilitates a swift resolution of their needs within Microsoft Teams. This integrated solution also empowers IT and other business teams to deflect tickets, consequently streamlining work and saving clicks. A study conducted in July 2023, commissioned by Freshworks, estimated that a mid-sized company could save $2.1 million in three years by improving user productivity with the Freshservice Virtual Agent.
Speaking about the collaboration, Srini Raghavan, VP of Microsoft Teams Ecosystem, stated, 'Microsoft Teams has rapidly grown as the hub for collaboration. Through our work with companies like Freshworks that share our vision for AI, we aim to enable teams across multiple channels to solve employee issues swiftly, ultimately saving money and driving efficiency for customers of all sizes.'
Using Freshservice, which has been built natively on the Freshworks Neo platform, in conjunction with Microsoft Teams, companies of all sizes can increase user productivity. With the help of AI-powered virtual agents, they can improve collaboration across business departments during crucial incidents, and enhance the employee experience through quicker resolution. This set-up facilitates various functions including providing automated conversational support that boosts employee experience with faster resolution, increasing agent productivity through AI-powered virtual agents, improving collaboration during critical incidents, and more.
Haynes International, a US-based materials manufacturer, increased business user productivity by 50% since using Freshservice integrated with Microsoft Teams. Senior Support Analyst at Haynes International, Lyle Snyder, noted, 'The Freshworks and Microsoft Teams integration helps us deliver a simple and modern employee experience, all on one platform. We've already seen impressive productivity increases and expect both apps to scale with our evolving business and employee needs.'
Chief Product Officer at Freshworks, Prakash Ramamurthy, expressed enthusiasm about the collaboration with Microsoft. 'Our collaboration with Microsoft is a terrific example of our commitment to giving customers powerful yet easy-to-use tools. Together we're helping customers deliver an exceptional employee experience across business teams,' he said.